Komar University's Internship Program Met with Local Businesses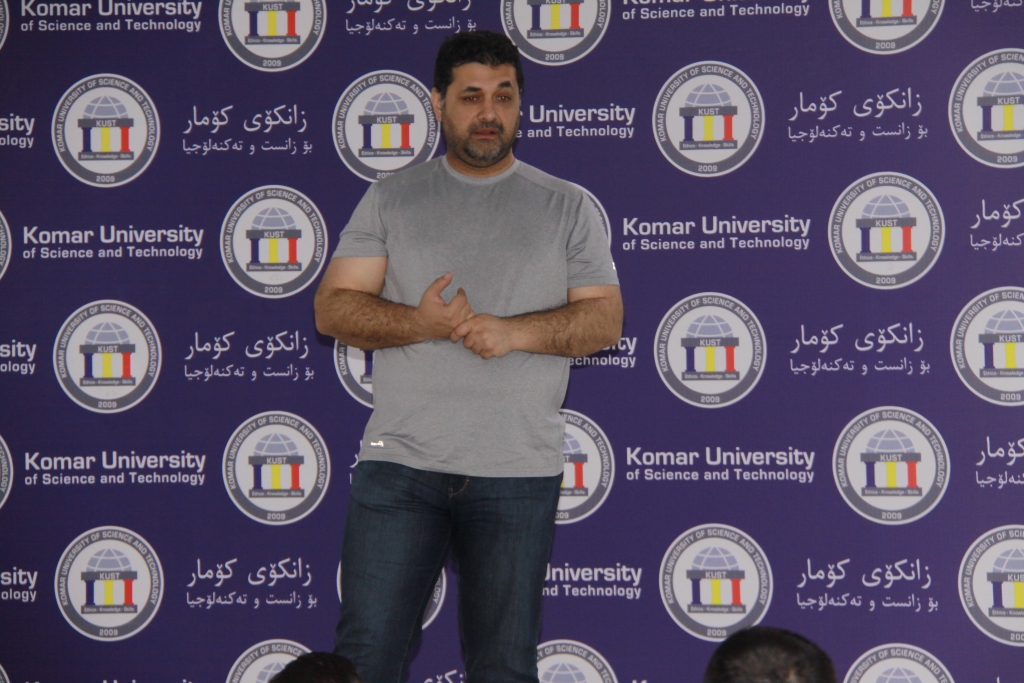 On Monday, March 14, 2016, Komar University's Internship Program invited a select group of Sulaimani businesses to a meeting to discuss the policies & procedures of the program.
The meeting was introduced by Mr. Akam Kamal, a member of the Internship Program team.
In the meeting Dr. Alan Noory the head of the program team, praised the program's role in improving standards and curricula of KUST's academic programs, promoting the knowledge, skills and work ethics of our students, and Improving the hiring practices and standards in the community.
An open and spirited followed where both sides, KUST and business representatives exchanged views and experiences about the relationship of academic institutions and local businesses.