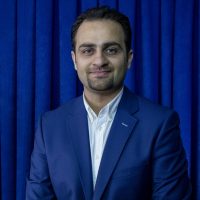 Bayad Jamal Ali
Dr. Bayad Jamal Ali is the CEO and Deputy Chairman of Bayad Group Corporation Head Quartered in Slemani, Kurdistan, Iraq. He is running Samsung Electronics
business in Iraq for consumer electronics products; and he successfully achieved number one market share in most of the products in the Iraqi market. Adding to that,
Bayad received the award of Samsung Best Sales Achievement in the Middle East for the years 2007, 2008, 2009, 2010, and 2011 as well as Best Outstanding Performance
in 2015. The company excelled in many business fields from strategic expansion, digital marketing, customer service, brand building, and business development.