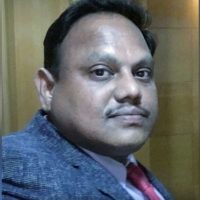 Venkata S. S. R Muramalla
Dr. Venkata SSR Muramalla is an Indian graduated MBA, MPhil, Ph.D. in Business Administration from Andhra University, Visakhapatnam – India. He also received his bachelor's degree in electronics from the same university. He started his career in July '99 and worked until Nov '99 as Technical Assistant in Quality Control (QC) for Jelly Fiber Telecommunication Cable (JFTC) and Optical Fiber Cable (OFC) divisions of Sterlite Industries India Ltd (Vedanta Group), Aurangabad – India. Shifted to marketing and sales promotion of consumer products, he was an Assistant Area Sales Manager during Dec '99 – March 2000 for Consumer Segment of Johnson & Johnson India Pvt. Ltd, Aurangabad – India.
Presently from Oct '19 he is working as an Assistant Professor in the College of Business of Komar University of Science and Technology in the Kurdistan Region of Iraq.